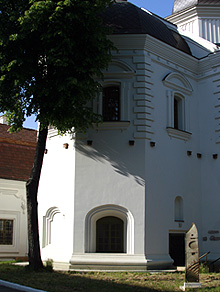 ...> Test Scores> TOEFL>
TOEFL - Test of English as a Foreign Language
The purpose of the TOEFL test is to evaluate the English proficiency of people whose native language is not English. TOEFL scores are required for purposes of admission by more than 2,400 colleges and universities in the USA and Canada. The test is also used by institutions in other countries where English is the language of instruction. In addition, government agencies, scholarship programs and licensing/certification agencies use TOEFL scores to evaluate English proficiency.
THE COMPUTER BASED TEST
The TOEFL test was introduced as a computer based test in July 1998 in many parts of the world. In combines many of the same question types as the traditional paper based test with new question types that can be offered only by the computer.
The computer-based test is given in the individual testing stations containing a computer and head phones. The test has four sections, all of which are mandatory.
Listening measures the ability to understand English as it is spoken in North America.
Structure measures the ability to recognize language that is appropriate for standard written English.
Reading measures the ability to understand short passages similar in topic and style to academic texts used in North American colleges and universities.
Writing measures the ability to write in English on the assigned topic. You must compose an essay.
To get to know the details of the registration procedure, testing fees, payment policies as well as to order TOEFL study materials please visit the TOEFL web site: http://www.toefl.org

or contact IREX-Kyiv which administer computer-based standardized test in Ukraine: Kyiv , 4 M.Hrushevskogo vul., room 301, tel. 229-34-79, 228-86-37 http://www.irex.kiev.ua.