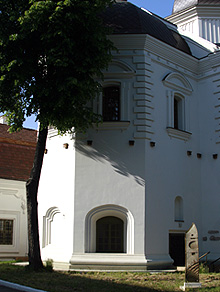 Education and research abroad> Application package> Test Scores>
Test Scores
Please read the application VERY ATTENTIVELY to identify whether you are required to submit standardized tests results (e.g. TOEFL, GRE, GMAT etc.).

APPROACH THIS QUESTION VERY CAREFULLY BECAUSE IT MAY REQUIRE MUCH TIME AND MONEY.
PLEASE NOTE, that:
Some programs don't require to submit test results together with application form; instead the semi-finalists will be asked to take the "institutional" TOEFL (the only difference of the "institutional" TOEFL from the official one is that it is FREE but that results can be used ONLY for THIS PARTICULAR PROGRAM).
Sometimes it can be enough to submit the Certificate of the English Language Proficiency issued by the NaUKMA.
If the above-mentioned cases are not applicable to your program the following information may be interesting and valuable for you: