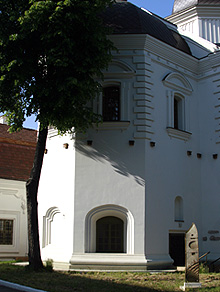 Education and research abroad> Application package> CV>
Curriculum Vitae
How to write a Curriculum Vitae (CV)
(by EastChance.com)
The CV (resume, in American English) is meant to introduce you and your background to somebody who does not know you and barely has time to get to know you. It should present you in the best possible light, in a concise and well-structured manner. There are plenty of resume guides that can teach you how to write one. Their regular problem - they do not agree with each other, when it comes to details. Here you can find a number of generally agreed guidelines, especially useful for a student CV. Though, a university professor or instructor can also find our tips helpful.
A regular CV for business purposes should definitely not go over one A4 page. If you intend to use it for academic purposes and not for a job, the CV can pass that limit, on the condition that you use the extra space to describe academic activities like conferences, publications list, etc. A well-written CV shows first what is most important, but contains all relevant information. To this goal, we advise you to adapt it to your target (specific type of job or scholarship). Cut information from your CV only as a solution of last resort, but pay attention to the order in which you present it in your CV.
Print the CV on plain-white A4 paper (if you are applying for a job do not send a CV without a cover letter - and find matching A4 envelopes). If the announcement does not say anything about a cover letter, you still should send one. It introduces your CV to the reader, attracts attention to certain parts of it that you want to bring to light, or mentions aspects that for some reason could not be listed in your CV). To make it look neat, we suggest you use one of the Word pre-made formats, unless you are a computer-savvy and feel confident that you can produce an even better-structured and easier-to-read format. You will be able to introduce you own headers in that format.
Anyhow below we have a word of advice for the sections most often met in CV.